RESPONSIVE WEBSITE DESIGNS
We Don't Just Create Websites, We Create Experiences
Custom solutions tailored to your brand
All of our website theme's are customizable to fit your area of insurance focus. Such as any combination of, or singular market focus of, Final Expense, Mortgage Protection, Health, Medicare, Long-Term Care, Business, Property & Casualty, Home Owners, and Auto for either business and/or individual.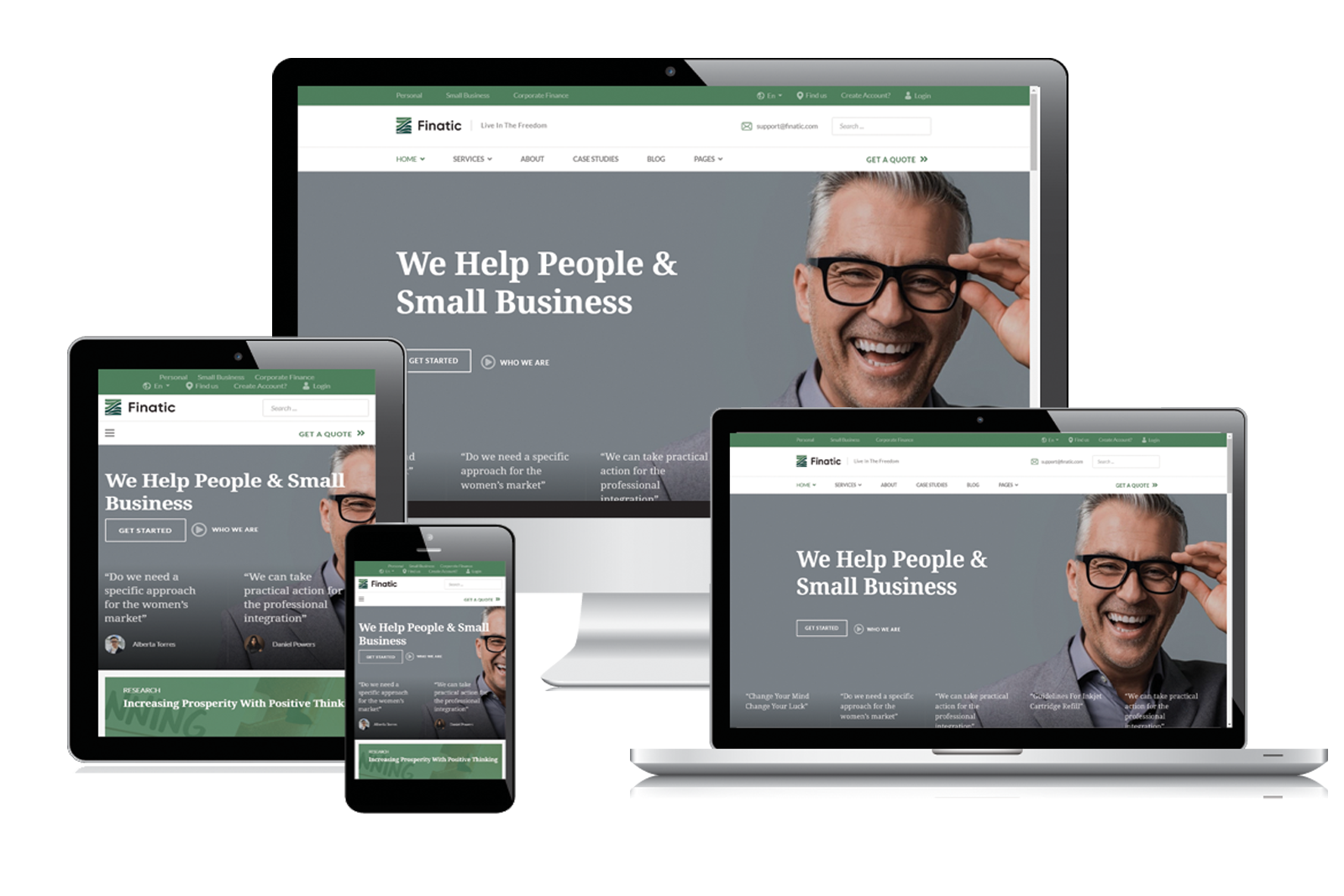 Finatic
The ideal choice for financial business owners, corporate firms, advisors, insurance agents, accountants, consulting and relevant companies. This financial service website template is perfect to fit all corporations with monetary services. Relevant content is provided.
Learn More